Bluebell Coppice Park, Glamping, Camping & Touring Facilities
Bluebell Coppice Park has great facilities for all our guests to enjoy.  Whether you're camping, touring, glamping or in a lodge every guest is free to enjoy our park, woodlands, lake, and all our facilities and services which have been designed to make your holiday a great one.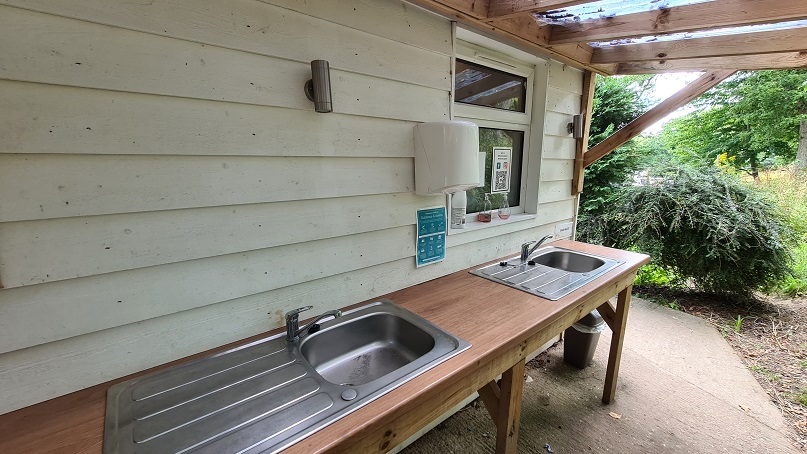 Toilets & Showers
Motorhome & Caravan Facilities
Farm Shop
Honesty Shop
Washing
Ice Blocks & Microwave
Woodlands, Lake & Wildlife
Pubs & Food Delivery
Dogs
Toilets & Showers
At Bluebell Coppice Park, our toilets and showers are all individual units. Hot water is unrestricted and the showers work with taps not push buttons.
We have a family bathroom which is one large wet room with a toilet and hand basin and a shower. This is also wheelchair accessible.
We made a short video tour on Instagram: Click Here.
Motorhome & Caravan Facilities
Farm Shop
Honesty Shop
Washing
Ice Blocks & Microwave
Woodlands, Lake & Wildlife
Pubs & Food Delivery
Dogs